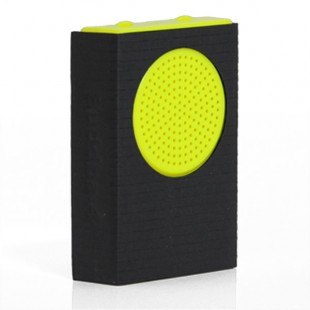 FM3 Buddha Machine 4
FM3 are back with Generation Four of the world's funnest, friendliest pocket loop player!
The new Buddha comes with nine new loops of the signature FM3 drone style. The sound is designed to draw listeners into a surging analog world from the very first song, created with pianos, clarinets, and more. It comes in in four eye-catching neon colors and handcrafted corrugated sleeves. The duo return to the quiet, kinetic tones which made their original machine an overnight sensation. The Buddha4 also has an improved audio sampling bit rate.

01: Hao
02: Da
03: Lang
04: Gang
05: Zai Gang
06: Hou
07: Guan
08: Yi
09: Mu