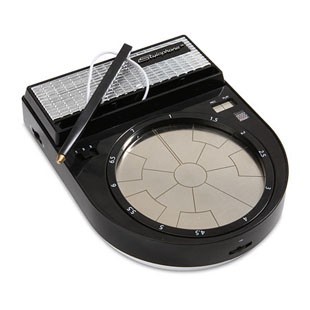 Stylophone Beatbox
Stylophone Beatbox Portable Electronic Beats Machine. New improved 2013 edition!
Stylophone Beatbox is the portable electronic beats machine that retains all the retro cool of its predecessor - however, the future is here with all new electro sounds including samples from the UK's Beatbox champion MC Zani.
Stylophone Beatbox has three new exclusive sounds - Beatbox, Percussion and Bass Stylophone and a new record function that allows you to playback loops of your work. Beatbox booms in as the coolest portable beats machine around!
MP3 input means it's also possible to sync your scratches with your MP3 music. Plug in your device and layer your sounds over the top of your favourite tracks.
Requires 3 x AA Batteries (not included)