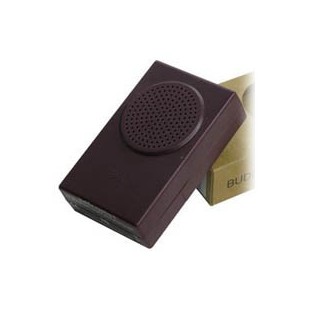 FM3 Buddha Machine 2.0
The Buddha Machine is a small plastic box that plays meditative music composed by Christiaan Virant and Zhang Jian. This is the second edition of this amazing machines.

Since its introduction in 2005, the Buddha Machine has won global praise for its novel approach to music enjoyment and has been used in hundreds of recording and performance projects from a wide range of artists.
The original Buddha Machine was released in 2005. It features nine tracks and comes in 7 colours.
Buddha Machine 2.0 was released in November 2008. It offers an additional 9 pieces of hypnotic music and adds a pitch-control, which allows you to change the speed of the music to suit your mood.