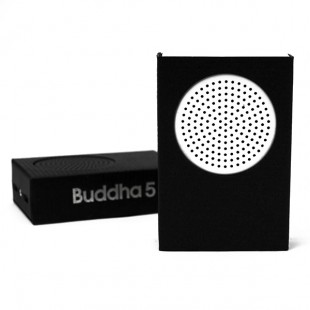 FM3 Buddha Machine 5
FM3 are back with Generation Fifth of the world's funnest, friendliest pocket loop player!
The new Buddha comes with 9 new loops taken from or inspired by the songs on the 2014 FM3 album Ting Shuo. pitch-control as usual. in Black or White with a special 5-layer Silicon coating to give the machines a warm and fuzzy handfeel.