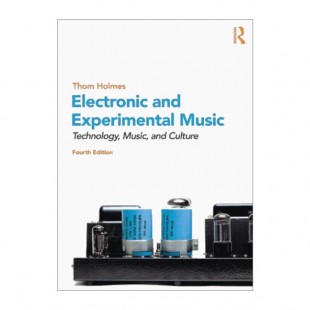 Electronic and Experimental Music
Many questions about electronic music can only be answered historically. What qualities are uniquely inherent to electronic music? The answers to these questions have been obscured by many years of established practice in the field.
Electronic and Experimental Music: Technology, Music, and Culture, Fourth Edition provides a comprehensive history of electronic music, covering key composers, genres, and techniques used in both analog and digital synthesis. This textbook has been greatly expanded and revised with the needs of both students and instructors in mind. The reader-friendly style, logical organization, and pedagogical features provide easy access to key ideas, milestones, and concepts.
This new fourth edition includes an audio CD of classic works of electronic music
Ficha
Autor: Thom Holmes
Publisher: Routledge
First edition: 2002

Fourth edition: 2012
Pages: 568
Format: Paperback
ISBN: 0415896363
English
In the same category