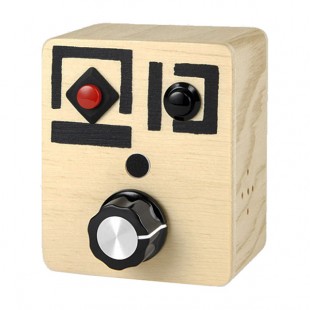 Voice Recorder
Why are you looking for alien sounds when you haven't explored those around you? Experience recording the sounds around you or your own voice and play it adjusting its pitch.
This unusual voice recorder records up to 30 seconds through two simple buttons: press the red button to record, press the black button to playback, and turn the knob to adjust the pitch.
Designed and handcrafted by Richard Upchurch, the story of this little wooden toy with an electronic heart starts while on holiday with his family and children making noise with their plastic toys. Not bad, but what if instead of playing with prefab sounds you could create and manipulate your own sounds?
Suitable for all ages and places, it has been designed with three different knobs. Guess which one you will receive!