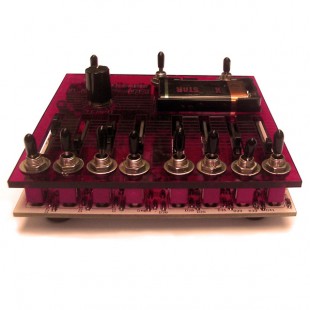 Befaco Slicer V2
The Slicer V2 is a simple 8 step analog sequencer with Gate and CV outputs; it can also chop any audio signal into little pieces! Special Edition now available.
This product will no longer avaliable. New v3 version is available here.
Made in Barcelona by Befaco, it's available as a pre-assembled unit or DIY kit.

Features:
>> Sync In and Out, to hook up with other Slicers, or any other (semi)(modular) analog gear.
>> Independent CV and Gate outputs.
>> 8 steps, 3 positions each: Long, Mute, Short.
>> Range of about 4 octaves per step.
>> Rate control
>> Works with a 9V battery (included) or AC adaptor.
>> About the size of a CD case!